Teacher Office Hours
Acting Principal Dr.Leann Smith- on call from 9:00 am- 7:00 pm (251) 230-0585 leann.smith@conecuhk12.com
K4 Teacher Mrs. Nettles M-F 7:15am-6:00pm on Remind
K5 Teacher Mrs. Dailey M-F 7:15am-6:00pm on Remind
1st Grade Teacher Mrs. White M-F 7:15am-6:00pm on Remind
2nd Grade Teacher Mrs. Riley- M,.Tu, Th 8:00 am- 10:00 am & 5:00 pm- 7:00 pm
3rd Grade Teacher Mrs. Skinner M-F 8:00 am-6:00 pm
4th Grade Teacher Mrs. Acreman M-F 7:00am-6:00pm
5th Grade Teacher Mrs. Campbell M, W, Th 8:00am- 10:00 am & 5:00pm-7:00pm
6th Grade Teacher Mrs. McCorvey- M-F 10:15-6:15pm
7/8th Teacher Mrs. Wiggins- M-F 12:00 pm-6:00 pm
Special Education Teacher Mr. Gamble- M,W, Th 9:00 am-11:00 am & 1:00-3:00 pm
PE Teacher & Egenuity Facilitator Coach Riley M-F 12:00 pm-6:00 pm
Edgenuity Facilitator Mrs. Stone
Parents, if your teacher has not contacted you, please contact Dr. LeAnn Smith, Assistant Superintendent, as soon as possible
Parents can pick up and dropoff work on Mondays between 11:00 AM and 1:00 PM
The meal service Grab and Go times are on Mondays & Wednesdays:
HHS and LJHS will be 11:00am- 12:00pm
RJHS 11:15am-12:15pm
CCJHS 11:30am-12:30pm
Emergency Learning Plan Resources
Please click on the above YELLOW underlined link to access the plan resources
Hello Parents/Guardians of LJHS,
As you know, we will not return to school this year. However, things are changing daily. We will continue to keep you updated throughout by either the: LJHS Webpage, School Messenger and/or Remind.com.
Our goal is to keep you informed as we become aware. While school is closed, we have provided several resources for your child, to meet their educational needs. We encourage them to stay on track while they are out of school. Children can have access to work either virtually or by paper and pencil. In the link above is a plan for each grade level. Also, someone will be at school on Thursday, March 19th from 1:00-3:00 pm to pick up work packets for students.
If you have any questions, please call 251-230-0585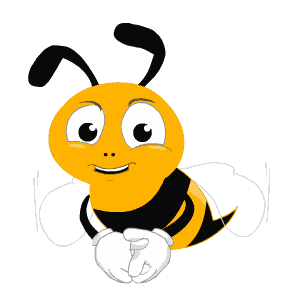 WELCOME
TO LJHS
Mission Statement:
The mission of Lyeffion Jr. High School is to educate all students to their fullest potential in a safe and caring environment. Our goal is for children to emerge from our school with a positive sense of self, an intact love of learning, and the skills necessary to continue their education.
Beliefs:
All students can learn and should be given the opportunity to develop to their fullest potential intellectually, socially, and emotionally.

Students learn best when they are actively engaged in the learning process.

Positive relationships and mutual respect between students and staff enhances students' self-esteem.

High expectations increase student performance.

Building and maintaining a safe and physically attractive environment enhances student achievement.

Home, students, staff, and the community should work together in the education process.
Mission: The mission of CCS is to inspire and prepare all students to be lifelong learners and responsible citizens of the world by engaging them in meaningful and rigorous curriculum that provides opportunities for all students to reach their fullest potential. Whatever It Takes!
Vision: ReThink, ReIgnite, ReDesign, and Transform Lives!
Motto: In Conecuh, we are GREAT...Whatever it takes!